Dualai Studio was founded in Taipei, Taiwan, in 2015. Working in coordination with clients from multiple industries, we translate implicit concepts to wonderful experience with a complete program of visual design, product design, user interface, and branding.
Team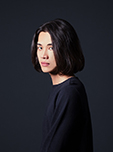 Cowei Liu
born in 1991, was graduated from the Department of Design with the concentration of commercial design in National Taiwan University of Science and Technology. In the third year in the university, he started his career as a freelance designer, conducting the projects including book design, brand identity, package, exhibition, and printing. In 2015, he founded Dualai Studio. He is an award-winning designer that was nominated as and was the winner of Golden Butterfly Award, Taiwan's highest honor of book design.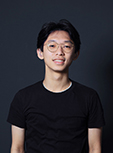 Ansin Lau
born in 1992, hold two bachelor's degrees in Design and Sociology from National Taiwan University of Science and Technology and National Taiwan University. He is the co-founder of Dualai Studio. He also has been long engaged in several non-profit design projects concerning human right and social problem solving. Regarding himself as a designer through social research and a researcher though design, he creates wonderful experience through integrated way including product design, visual design and service design.